Since 1997 I am using my artist name Wolfgang F. Lightmaster.
This homepage was updated till 2002. For newer information since 2003 go to:
---
Contemporary witness
I like to provide stories as contemporary witness:
"30 years show- and tourbusiness in Germany -
The 1970s, 80s und 90s from gig to gig -
Adventures and experiences of a Hippie with the stars on tour!"
or
"How does success work?!"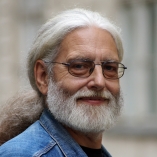 ---
Bündnis für Augsburg
Since 2003 I am ambassador for the culture of Augsburg.
- Award of the municipal merit medal "FÜR AUGSBURG" 2008

- Project "Augsburger Kunsttunnel 2012 (2003)" Augsburg future price 2013

- Project "Stadtillumination Augsburg, 2003 bis heute"
Augsburg future price 2008
---
Top Ranking
Since 2001 my new service for your individual, successful Internetperformance. Web-Sites with Top Ranking and optimal technique and art.
---
Light Optics
Mastery and development of trade and creativity, intuition, imagination, inspiration lead to art. Here you will find my projects as light artist: